STRENGTH
Corporate strengths
Our company's 50-year history started from Hida City
Client Engagement
Our main clients have a strong tie and long-term relationship with us. What each client needs is not the same. Therefore, we exercise ingenuity and sewing techniques to manufacture and deliver apparel products with satisfactory quality and price.

We have the sewing spaces in four factories, two in China and the other two in Vietnam. By making the most of them, we coordinate the factory in accordance with client's contents, lead time and cost to manufacture the satisfying products.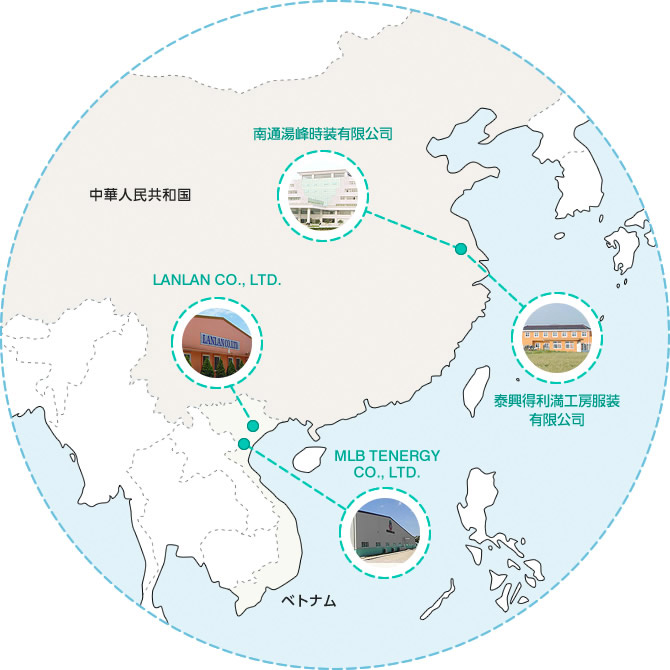 Responding to every change
Time changes so rapidly. That also holds true for the apparel industry. What's in today may be out tomorrow. Consumer's preferences and demands can change with every moment. We think that one of our strengths is the ability to respond to these changes. It is safe to say that we can produce all kinds of apparels. Among them, we have received a favorable reputation for down jackets from clients. We also procure materials on behalf of some clients and make a proposal for them to deliver finished products.