STRENGTH
Corporate strengths
Our company's 50-year history started from Hida City
Business Strategy in ASEAN
Business Strategy in ASEAN
Offering a job opportunity to a region in need of working place
We established Nantong Tangfeng Fashion in China through joint venture to start apparel production outside Japan. However, the growth of Chinese economy lowered cost competitiveness and made manufacturing in China challenging. So we have been concentrating on sophisticated or value-added products to overcome low-cost competition.
Launch of factory in Vietnam
We started the production at our factory in Vietnam relatively earlier than other companies. It was when people started to say that China would become the factory of the world. Nevertheless, we raise minimum wage there every year.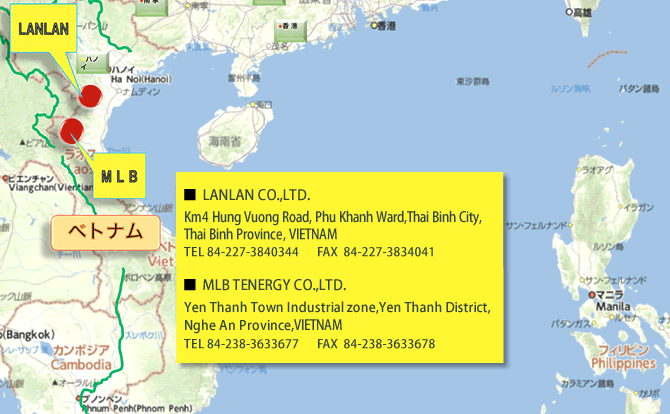 Gaining Support From Local People
Minimum wage is frequently raised not only in Vietnam but also in other ASEAN countries. Regionality at our first factory in Vietnam has made wage there higher in comparison with Vietnamese government's wage classification. So we have difficulty finding efficient workers. Due to such a situation, we launched our second factory of Vietnam at a different region, a remote town with a population of 280,000 where there was once little working place. Local people had no choice but to be migrant workers and leave for cities or foreign countries. After we opened the business there, many people have come to our factory for work. As any country hopes economic development, it is unreasonable to take low wages of the country only into consideration and create a strategy to expand the business there. Also, any country, including China and Vietnam, has regional disparities. When it comes to expanding our business, it is needless to say that country is an important selection criteria. However, we profoundly take the regionality into consideration to search for a new factory location. Especially, we would like to offer a job opportunity to the region in dire need of working place. By doing so, we will be able to gain support from local people and redefine the existence value of our company.